This mod will cause your 3RD brake light to flash / pulse 8 times when you first apply pressure to the brakes. After the 8 flashes the 3rd brake light will stay on consistently.
I bought my pulser off of E-Bay, nice unit and cheep.
E-Bay pulser
1) remove the dome light cover by squeezing both long sides towards each other.
2) using a philips head screwdriver remove the dome light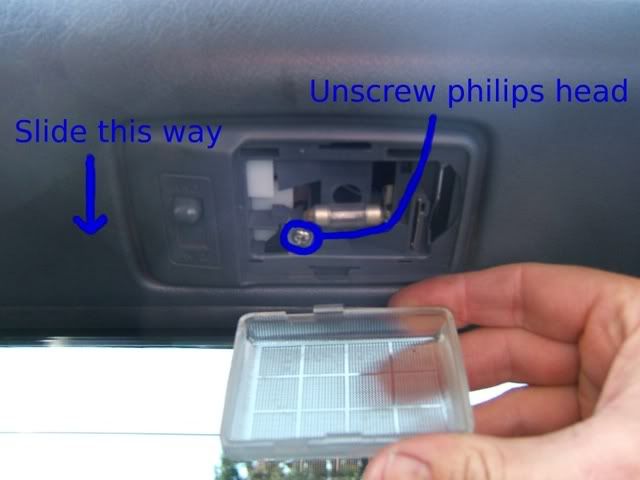 3) unclip the wires from the dome light
4) roll down the back window
5) Remove the "B" pillar center plastic interior piece by pulling down FROM THE BACK by the window.
WARNING
: take care to only to pull far enough to dislodge the retaining clips.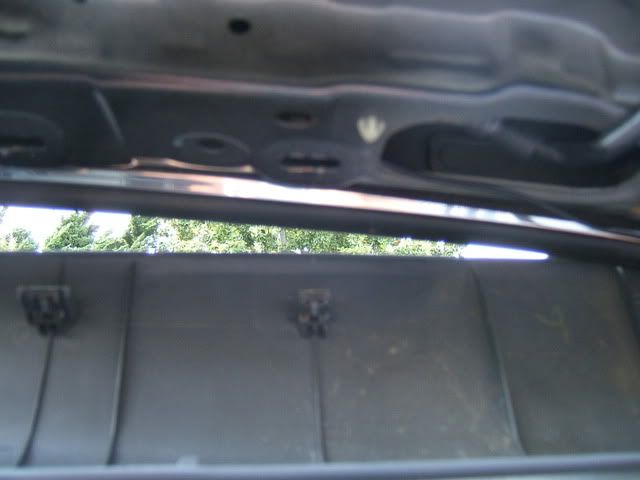 6) slide the rear plastic piece towards the front of the car. Doing so will prevent you from braking the plastic ledges that hold the plastic piece in place toward the front of the car. (like I did
. Ignorance can be expensive)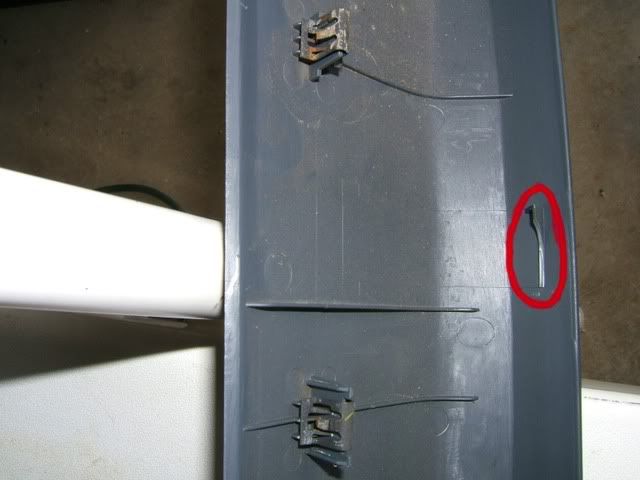 Looking through the dome light hole in the B pillar roll bar locate the 3rd brake light wiring harness clip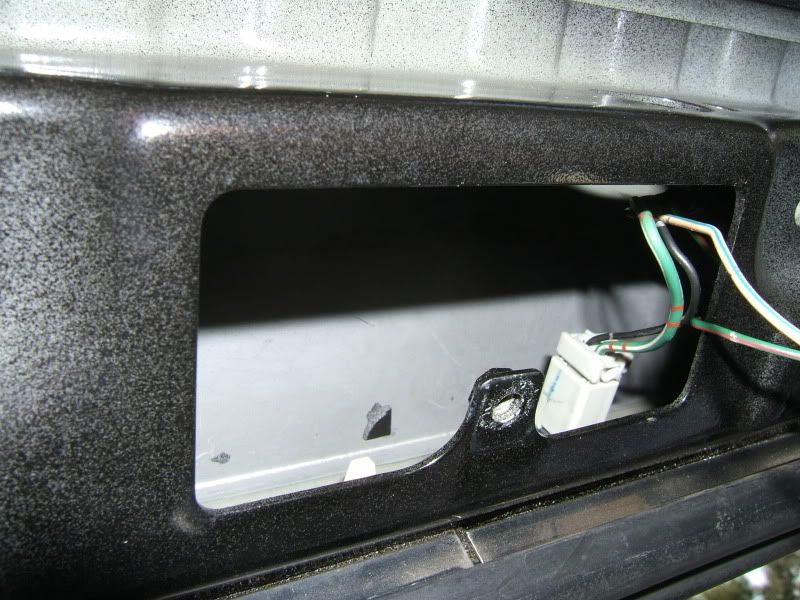 7) This is a bit tricky. Removing the wiring harness from the 3rd brake light. With your right index finger place it on the right side of the 3rd brake light wiring clip and depress the retaining clip latch. With your left index finger nail - slide it between the mail and female 3rd brake light wiring clip and pry apart. The area is tight but after attempting needle nose pliers and other crimping devices this was the easiest.
Now that that is apart on to wiring in the pulser unit.
8 )The green wire with the white stripe and red bands is the power and the black with white stripe is the ground. Clip the power wire
(WARNING: give yourself enough room to strip and crimp in the pulser wires)
9) Find the line (power in to pulser) side with of your pulser unit and splice / crimp it to the power side of the green with white stripe and red band wire.
10) find the load (power out) side of the pulser and crimp it to the brake light side of the green with white strip and red band wire.
11) lastly connect the ground wire of the pulser unit to the black with white stripe ground wire.
12) TEST. Have a friend depress the brake light and watch it flash its warning that you are stopping.
13) slide the pulser unit in to the passenger side of the roll bar.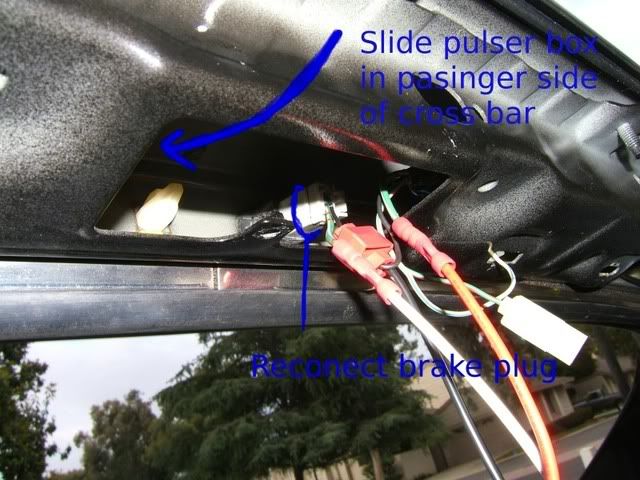 14) reassemble the interior.
Congrats.