1) First for ease of working place the front end on jack stands.
2) using a phillips head screwdriver remove the Bumper. There are a line of screws along the front and 1 on each side of that car in the wheel well. Lastly there are 2 10mm bolts that secure it to the subframe under the car.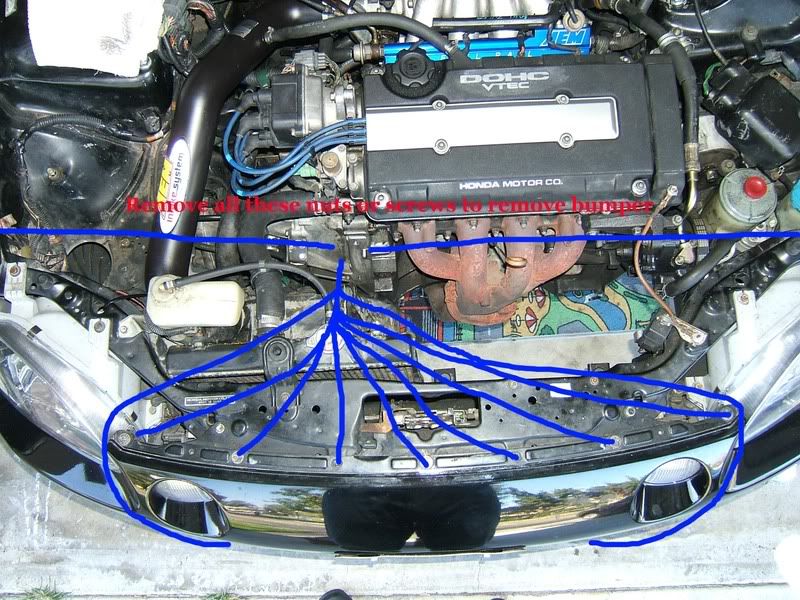 3) removal of the old horn. Simply unbolt the old horn / horns (depending on year) using a 13 mm wrench. The wiring will simply unclip.
4) clip the wiring harness as shown in photo.
5) install female ends to OEM horn harness.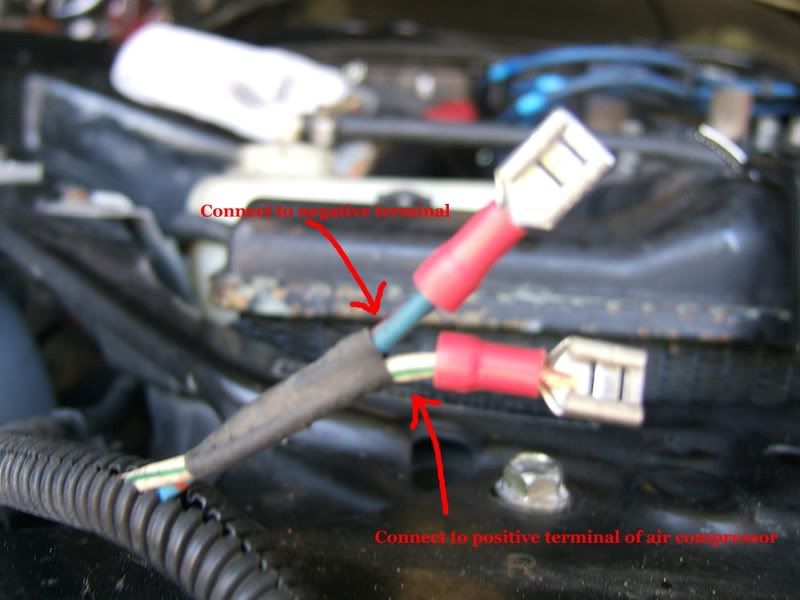 6)Wiring, Blue with red dot is negative, white with green stripe is positive. (see above photo)
7) Run wires through bumper support and Attach to + & - terminals on compressor.
8 ) attach tubing to air outlet on compressor
9) mounting compressor: Slide compressor into bumper support and secure with mounting bolt through one of the existing holes in bumper support.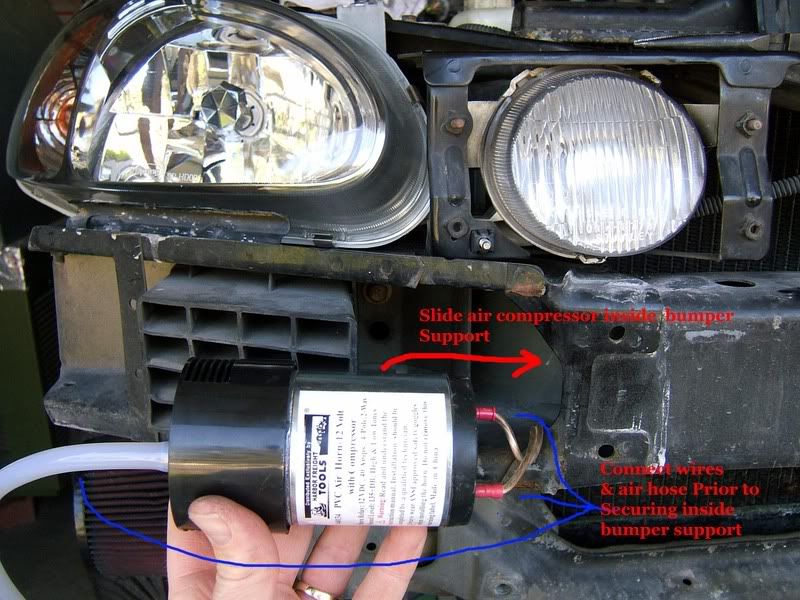 10) mounting the Horns: Using a "T" bracket from any hardware store mount the horns as shown in photo.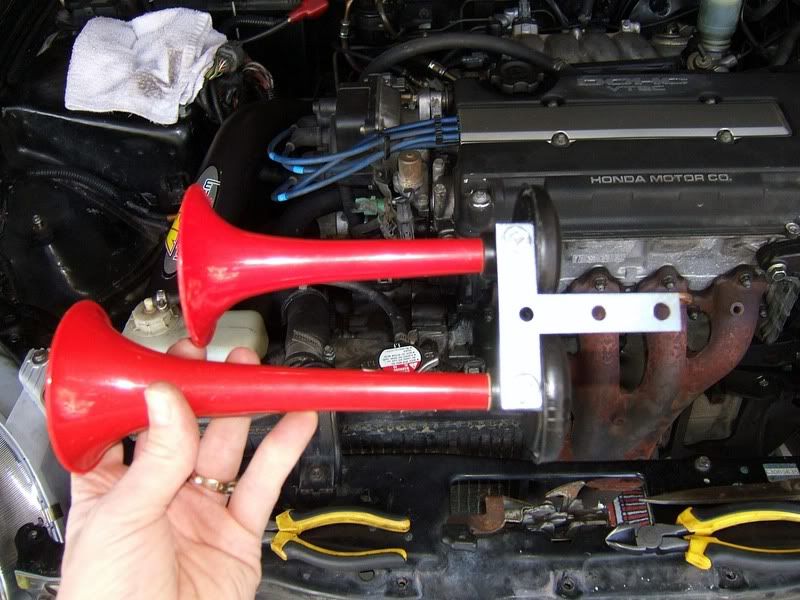 11) attach the air lines to the horns and then bolt to OEM horn location (see photo)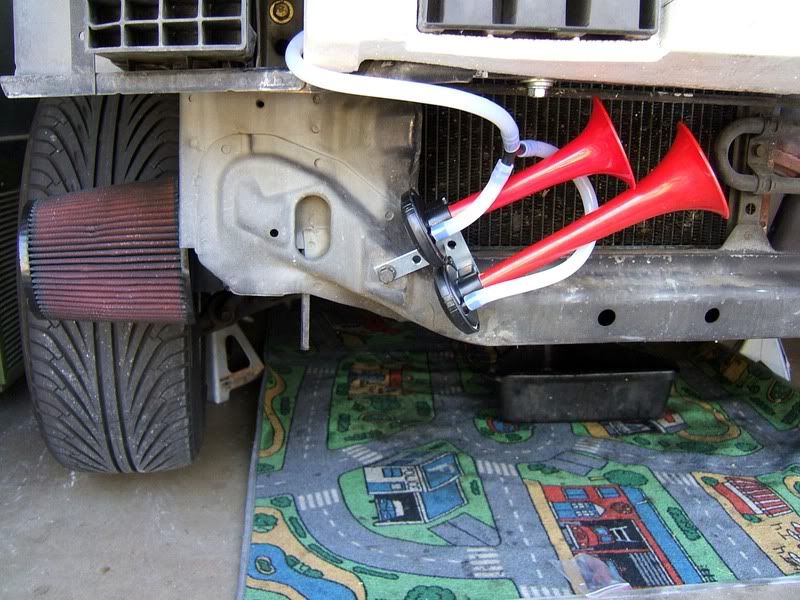 12) Position the horns facing down or water MAY collect destroying the bugle
13) Test horns and install the bumper. (you took it off I know you can put it on)
14) lastly replace the horn fuse with a larger one or it will blow.
Congrats you have installed air horns and now will get noticed when some one attempts to cut you off.